People always complain about these three common printer problems: paper jam, slow printing, and unresponsive printer.
We witnessed this firsthand in so many forums. Reddit and Quora shared a lot of threads regarding the problems. Each thread prioritized printer cleaning sheets as the primary solution.
So, what is this? A paper! Nope, it's a solution with a lot of unknown information.
We will share all of the information about Printer Cleaning Sheets. Sit tight for it.
What Are Printer Cleaning Sheets?
Printer cleaning sheets are sticky paper. It catches dirt and debris while running through the printer roll. This paper is engineered to reach the tough spot of printers.
For example, you might see a poor photo print from your device. In brief, you are not seeing the exact result that you used to see. A printer cleaning sheet can solve that problem.
How Does It Work?
The work of printer cleaning sheet is to protect the printhead. A Printhead sprays millions of ink droplets each day. As a result, the chance of clogging gets higher.
Printer cleaner sheets clear the problem. Here is how it works: the sticky paper eats up all the residual ink while printing through the printhead.
It soaks up all the debris and dirt as well. The end result of this outcome freshens up the printhead for a long printer lifespan.
Types of Printer Cleaning Sheets
There are two types of printer cleaning sheets available.
Inkjet Printer Cleaning Sheets
Water-based ink cartridges need detailed care. Specific cleaning sheets can only solve that problem.
The moisture inside the paper plays a significant role. It cleans micro to macro-level debris and dirt. You can ruse each paper at least 5 to 10 times.
Before reusing, remember one thing: you have to give at least 3 minutes break after each printing. Or else the result will not be satisfying.
Why? Inkjet printhead nozzles are designed to spray millions of different colors. This process results in micro debris.
Printer cleaner sheets cannot catch that at first because of the printhead process. Printing one paper 3 to 4 times can clean up that micro dirt. That's why we are recommending you to give that time.
Laser Printer Cleaning Sheets
Cleaning a laser printer printhead is expensive. The toner needs a thorough brushing. That's why the pre-moist sheet works well.
But choosing the pre-moist is tough. All sheets do not share the same support for the drum roll. Look at these three types of cleaning sheets brands.
Microcare
WaffleTechnology
Fellowes cleaning sheets
Microcare
This type of cleaning sheet can reach the stubborn area. It cleans all the shallow debris from the drum roll. The moisture of this sheet is high for catching a maximum level of dirt.
WaffleTechnology
It not only cleans the dirty areas but also wipes out the roller's adhesive. So, why is it essential to clean the adhesive? Print quality reduces over time. For example, ink shift, streaks, and blurry text.
Fellowes Cleaning Sheet
Cleaning laser laminating rollers are risky. If you are not professional, the chance of spoiling the rollers is high. Fellowes' cleaning sheet can wipe up all the laminating rollers.
Now!
We hope you have got a detailed overview of printer cleaner sheets. You might have some queries about the cleaner sheet review. Read out the following reviews.
Best Printer Cleaning Sheets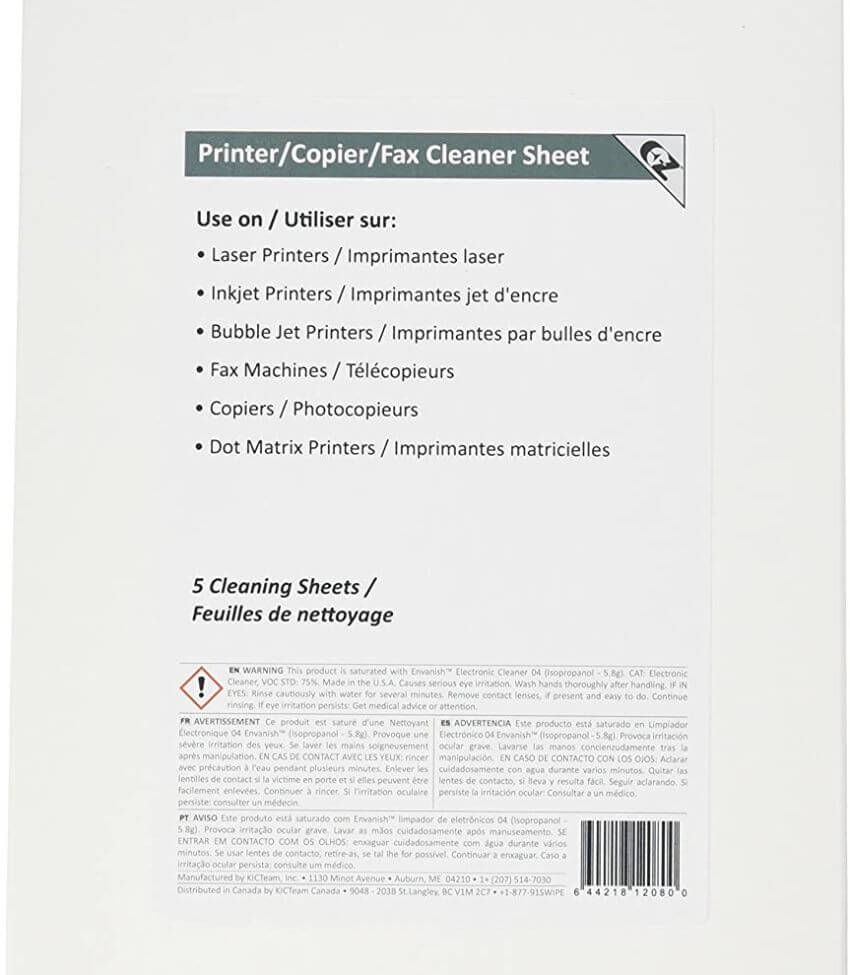 A multipurpose cleaning sheet so far. We tried it in different formats: scanner, fax, and printers. Each format showed a terrific result.
Here is an example: one of our printers showed regular big black marks. It ruined most of our feedback. This sheet solved that big black mark.
The paper comes in 15 cleaning sheets. We could reuse each paper at least 4 times worth 60% ink savings.
Why are we saying it is a 60% money saver? Waffletechnology is designed to clean adhesive for the roller.
Pros
16 sheets in package.
Reusable
Multipurpose
Cons
We noticed some light streaks
Best Laser Printer Cleaning Sheet
We did not find any reliable review for this paper. Our team tried this cleaning sheet on Brother. We used it to clean ink splotches. The result was fantastic. It wipes out some stubborn ink in the second print.
Pros
10 sheets in each package
Cleans paper particles and dust
Perfect for fac
Cons
It does not support the small canon printers
Best Inkjet Printer Cleaning Sheet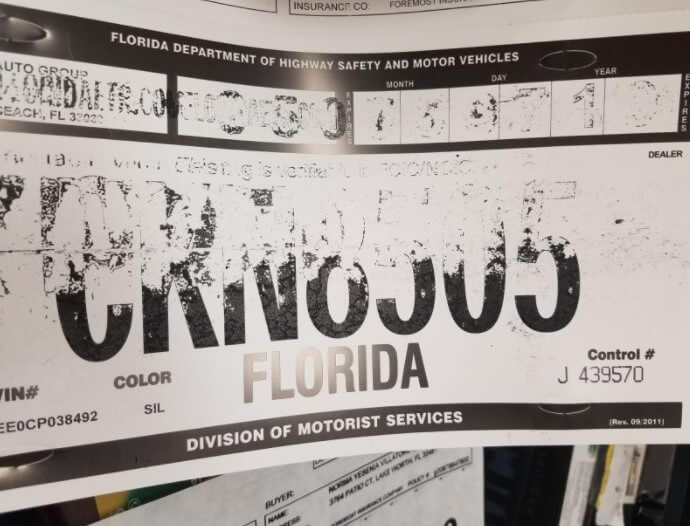 People are recommending this to business owners. It means; if you have both inkjet and laser printers, go for this.
The cleaning sheets can work on streaks and blotches. We noticed a detailed cleaning on our second-time usage.
Digitaln/c prefers to use the sheet twice a week. We also second that thought. This advice can enhance the lifespan of your printer.
Pros
Each package has 10 sheets
It cleans excess black dust
Compatible for dry and wet systems.
Cons
Some stray bits are seen.
Best Epson Printer Cleaning Sheet
We tested it in Epson Stylist Photo R2400. The printer was unused for a while. That's why it caught up with dust over time.
Print quality was reduced for that. Our team printed three graphics and monochrome in that printer. The color quality was not balanced: the text had high streaks.
The cleaning sheet solved all the problems after using it 5 times a week. This using instruction was from an expert from the Epson community. Overall experience was good for us.
Pros
Available for all models.
10 sheets in a package
Compatible for only A4 size printing.
Cons
The package cover language is not English.
Best HP Printer Cleaning Sheet
Office Depot has a reputation for its printer. HP users are praising the product in forums. So we give it a try.
The paper dries up quickly after three times. We do not think it's a deal-breaker. Why? The outcome.
This cleaning sheet removes micro dirt, stubborn ink, and prolonged dust. We noticed the result within two prints. In a nutshell, the experience is satisfying for HP.
Pros
It cleans, copier, scanner, and fax.
The paper is compatible with the dot matrix printer
Suitable for laser and inkjet
Cons
The price seems high to us.
Best Canon Printer Cleaning Sheet
Our team found a lot of complaints about this cleaning sheet. To be honest! We don't have any complaints. Why?
Here is the thing. (Read this consciously!)
This sheet is dedicated to the canon laser printers, not for the inkjet. If you use it for laser, it will not work.
Next is the response: people say that the print quality is still the same. Look! The drum roll takes time to come back after cleaning. Why?
When the sticky paper enters the drum roll, it becomes wet. Drying up takes time for the drum roll.
Now let's move on to the review. Our overall user experience is good. The cleaning sheets improved the print quality by reducing the cost.
Pros
5 sheets in a package.
Perfect for new cartridges.
Compatible for all: scanner, printer, copier, and fax.
Cons
It is not compatible with some canon models.
FAQ
When to use printer cleaning sheets?
When you notice the following problems, try the printer cleaning sheets first
Low print quality.
Streak and blotches in the printed document.
Color shifts.
Noisy sounds from the printer.
Are all printer cleaning sheets the same?
No, all printer cleaning sheets are not the same. The moisture matters. You will notice the ratio of moisture is different in inkjet and laser. Laser printer cleaning sheets are more expensive than inkjet. This is just because of the humidity.
How can I prevent dust in my printer?
You cannot always keep your printer clean. There will be microdust. This dust turns out to be a significant problem over time.
Using a printer cleaning sheets can solve the problem. However, we recommend you use a cover over the printer. Keep the area clean and make sure there is enough space.
Are Laser and Inkjet Printer Cleaning Sheets The Same?
No, laser and inkjet printers are not the same. The moisture of the cleaning sheet is different for both printers.
Why Should You Use Printer Cleaner Sheets?
Using the printer cleaning sheets can make sure the following benefits
It enhances the lifespan of the printer.
The cost of ink consumption reduces fast.
Printhead and toner health stays fit for a long time.
It saves 50% to 60% of the yearly budget.
Conclusion
Our goal is to share knowledge regarding printer cleaner sheets. We hope we have succeeded. You might have a question: why did we hook you up with a cheesy headline?
Well, here is the answer. We wanted to show the reason for using this cleaning sheet. And our aim is to save your 50% annual budget.
But the truth is, people don't know how a printer cleaning sheet can save their budget. Reading this article will help them to know. Don't forget to share this.
Was this article helpful?