This should be the end of your printer hunting for 2023. We've listed 15+ printers with amazing Black Friday discounts.
Note that, the printers are based on the discount I've found in the store. If you are looking for some of the best printers for your preferred use case, you should check out some of our previous posts. We have researched:
Here Are The Best Black Friday Printer Deals For You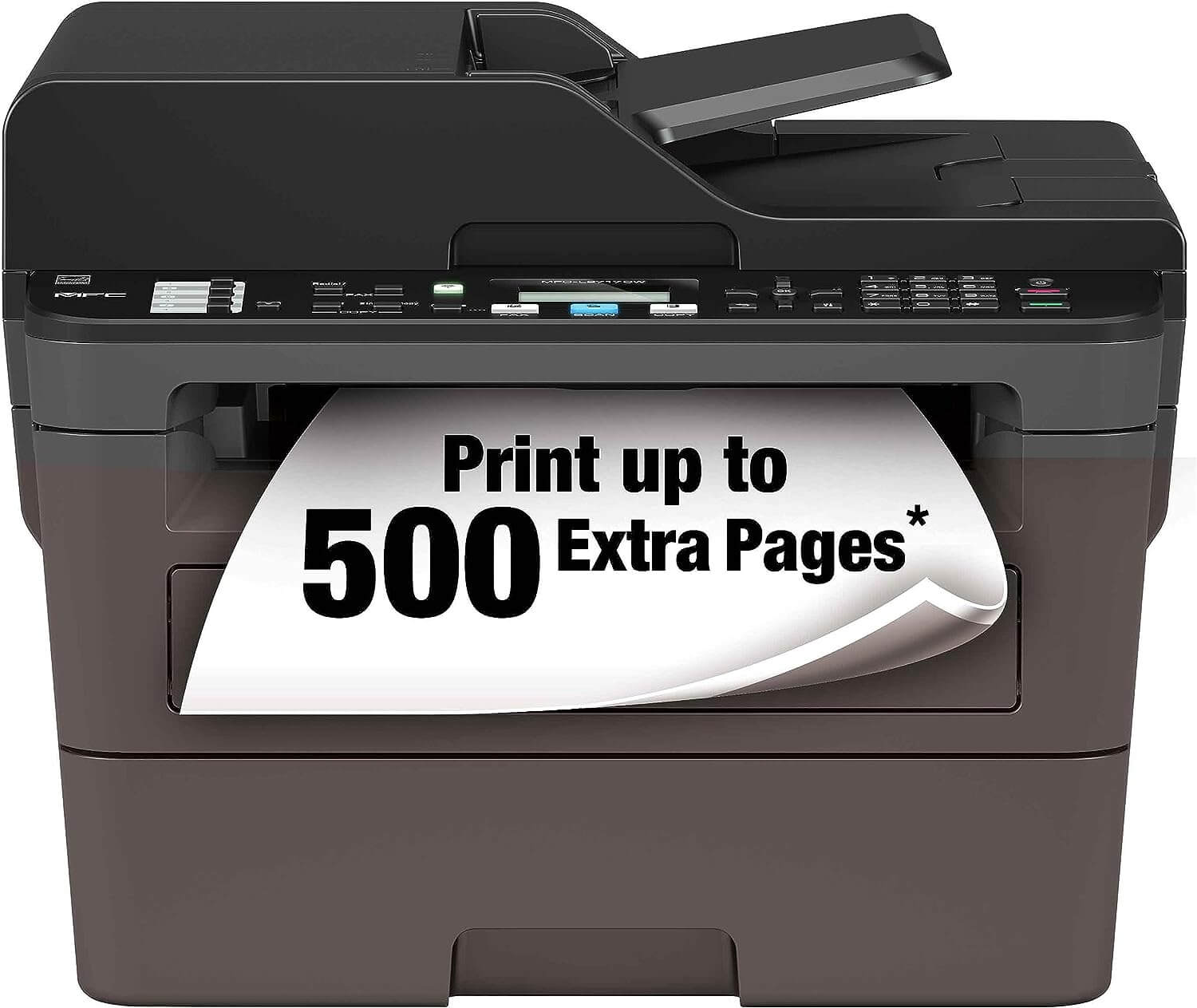 1. Brother Monochrome Laser All-in-One
Brother's MFCL2710DW Value Version excels with swift 34 ppm printing, versatile paper handling, and wireless freedom. An efficient all-in-one with a 2-year warranty for peace of mind.
2. Canon Pixma iX6820 Wireless Business Printer
Canon Pixma iX6820 delivers stellar wireless printing for business. Effortlessly connects to devices, quiet mode, and vibrant 5-color ink system. Efficiency meets excellence in every print.
3. Epson EcoTank ET-15000 Wireless Color All-in-One Supertank Printer
The ultimate all-in-one supertank printer! Save 90% on ink costs, print up to 13×19, and enjoy cartridge-free efficiency. A game-changer!

4. Epson EcoTank Photo ET-8550 Wireless Wide-Format All-in-One Supertank Printer
Epson EcoTank Photo ET-8550 delivers vibrant prints with a 6-color system. Save big on photos, enjoy borderless printing, and eco-friendly zero-cartridge waste. Exceptional value!
5. HP DeskJet 4155e Wireless Color Inkjet Printer
Effortless setup, vibrant color prints. Mobile-friendly with HP+ features. Enjoy smart connectivity and 3 months of Instant Ink. Home printing made easy.
6. HP ENVY Inspire 7955e Wireless Color Inkjet Printer
Effortless setup, stunning prints, and 3 months of free ink with HP+. The HP ENVY Inspire 7955e is a home printing marvel!
7. HP Smart -Tank 7301 Wireless All-in-One Cartridge-free Ink Printer
HP Smart-Tank 7301: Unleash high-volume color printing. 2 years of ink included, smart functions, eco-friendly. Effortlessly elevate your printing game!
8. HP Smart Tank 6001 Wireless Cartridge-Free all in one Printer
Exceptional home printer. 2 years of ink, wireless, and mobile-friendly. Prints vibrant colors, photos, and sharp text effortlessly.
9. JADENS Bluetooth Thermal Shipping Label Printer
ADENS Bluetooth Thermal Label Printer delivers high-tech efficiency, wireless printing, and easy setup. Ideal for eBay, Amazon, Shopify. Boost productivity effortlessly!
10. KODAK Dock Plus 4PASS Instant Photo Printer (4×6 inches)
Instantly print memories with superior 4PASS Technology. Affordable, fast, and fingerprint-proof photos. Choose borders or go borderless! A must-have photo printer!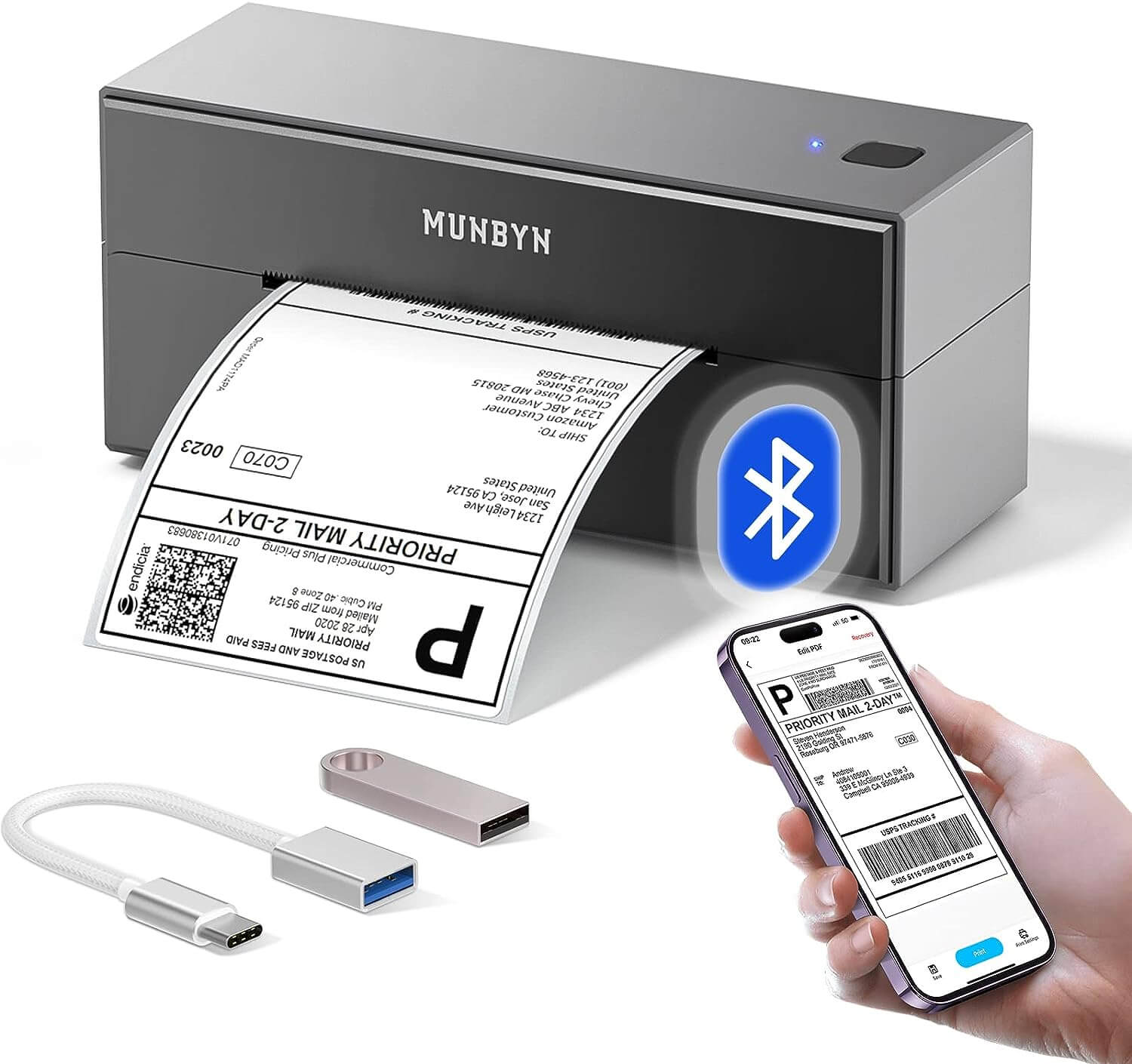 11. MUNBYN Bluetooth Thermal Label Printer 4×6 for Shipping Packages
Effortlessly print shipping labels on-the-go with MUNBYN's Bluetooth Thermal Label Printer. Lightweight, ink-free, and compatible with major platforms. Time and money-saving innovation!
12. Phomemo D30 Label Maker Machine with Tape, Portable Bluetooth Printer
Phomemo D30 Label Maker is a mini powerhouse! Fast, inkless printing with creative templates. Portable, efficient, and perfect for home or office labeling needs. A must-have!
13. Phomemo M04S Portable Thermal Printer Sticky Note Printer
Phomemo M04S is a portable marvel! Clear 300dpi printing, versatile sizes, and smart app integration make it perfect for on-the-go labeling and printing tasks.
14. Phomemo Portable Thermal Printer M04AS 4 Inch Mini Sticker Printer
Phomemo's M04S Mini Sticker Printer is a pocket-sized marvel! With 3 printing widths, 300dpi clarity, and Bluetooth convenience—it's a portable powerhouse. A perfect Christmas gift!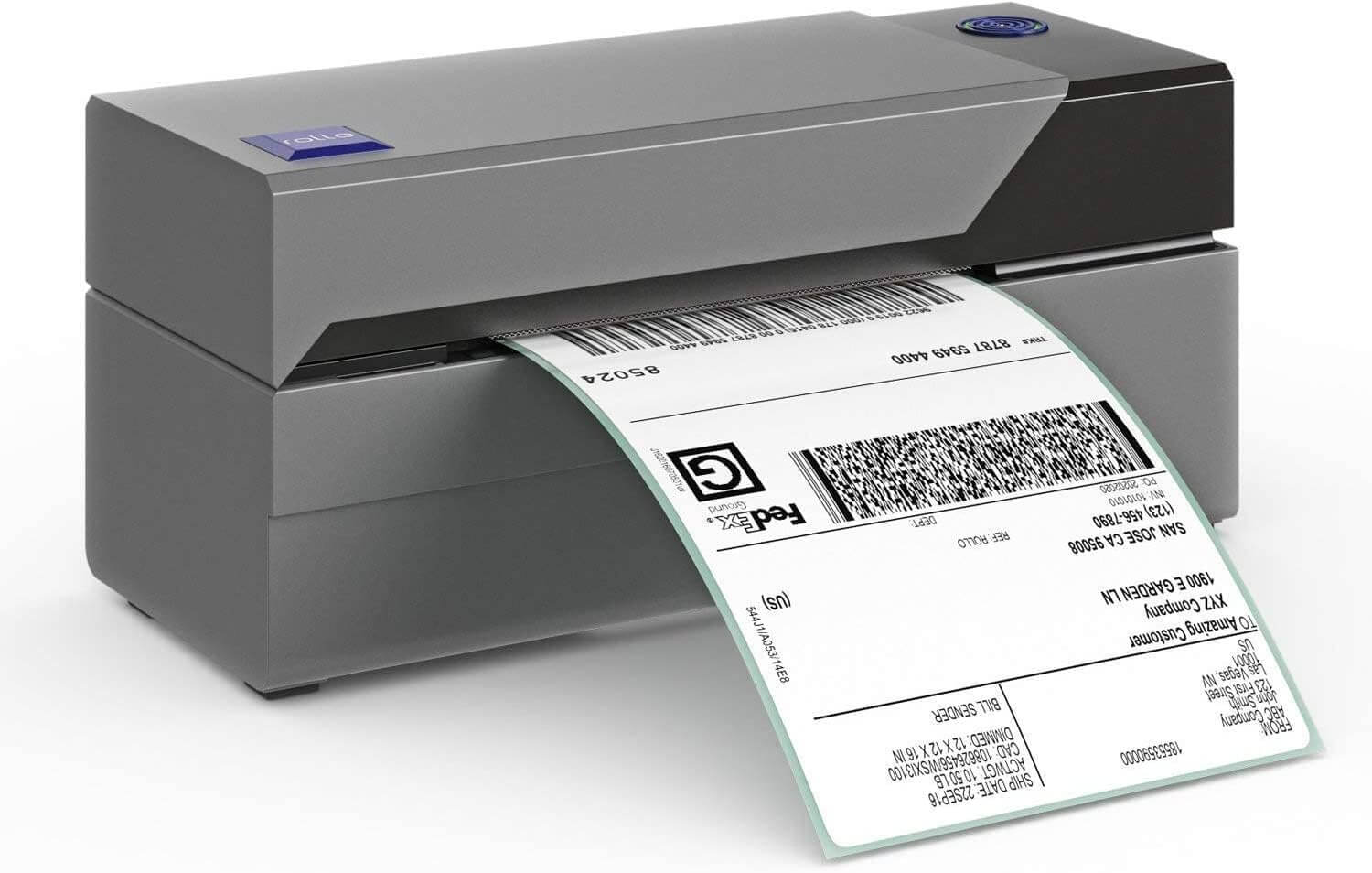 15. Rollo USB Shipping Label Printer – Commercial Grade Thermal Label Printer
Rollo USB Label Printer: Effortless shipping with high-speed thermal printing. Auto label detection, Windows/Mac support. A sleek powerhouse for efficiency!
Note: These deals are hand-picked and not the best suggested. However, most of the printers are already reviewed by Printiepie as they are quite great for particular use.
The deals are from Amazon's Black Friday offer, if you happen to visit the page after the offer is ended, the suggested discount might not work.
Was this article helpful?