Father's Day is around the corner. You're looking for the perfect gift for your beloved father but nothing seems special enough. You want to create a personalized gift without spending too much.
Don't worry, I have already brainstormed and collected 20+ sublimation ideas for you. By reading this article, you'll learn about unique sublimation gift ideas that your father will appreciate for a lifetime.
So, here's a quick snapshot of what you can gift your father on Father's Day.
Father's Day Sublimation Ideas – Quick Table For You
20 Best Father's Day Sublimation Ideas
Certainly! Here are some sublimation-related product ideas for Father's Day:
1. Personalized Photo Coffee Mug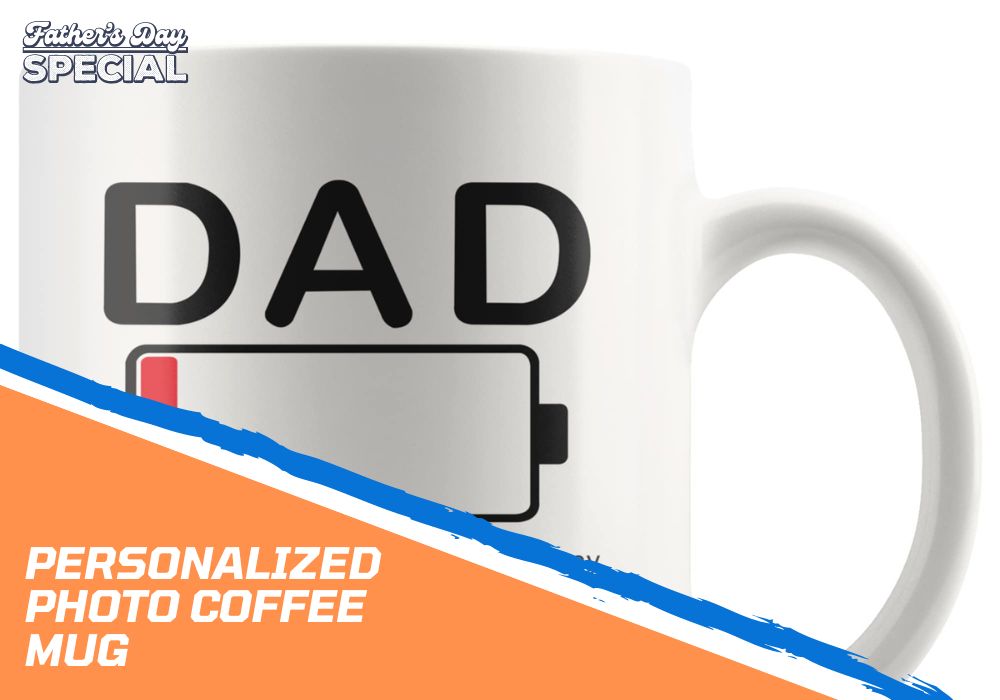 Do you always get up in the morning and see your father holding a cup of coffee? If so, what else could be a great Father's Day gift than a coffee mug for your dad?
Now, I won't suggest gifting him those dull "I Love You, Dad" coffee mugs. You can customize it by adding a funny picture of your father sublimating it on a blank coffee mug.
You can also write quirky quotes like, "Dad jokes are my caffeine fix", "Coffee + Dad = Laughter guaranteed", or anything that pops into your mind. If you don't want to sublimate yourself, you can outsource it from a reliable store.
2. Customized Mouse Pad
Another great Father's Day sublimation idea is to make a customized mouse pad. This works great for fathers who are working on a computer almost the entire day.
You can find beautiful and funny pictures of you and your father for sublimation. Make sure you choose a clear photo so that the sublimation doesn't look flushed.
Apart from sublimating, you must ensure the mouse pad is functional enough. Non-slip, rubber grip pads are great for both usage and sublimation.
However, if sublimation doesn't feel like your cup of tea, you can order one from a reputable Etsy store that offers personalization.
3. Sublimated Photo Keychain
If you want to gift your dad a small, cute gift, a sublimated photo keychain will be the best option.
You can print a picture of you and your dad smiling at the camera. I bet he cannot but get emotional!
You'll get tons of leather blank keychains in stores. To me, Amazon is the best place to get blank keychains in bulk on a limited budget.
But for a full sublimation photo keychain, you can check out different stores on Etsy. They offer special discounts for different occasions like Father's Day, Mother's Day, Birthday, etc.
4. Custom-Designed T-Shirt
Now, in case you're in doubt, you can never go wrong with a custom-designed T-shirt. All you need to do is buy a blank T-shirt and sublimate it with a heat press.
For the design, you can print candid or childhood pictures with your dad. You can also add quirky quotes that'll put a smile on his face.
For example, you can write "Dad, My First Love: Better Than All the Pizza in the World". Brainstorm some more phrases and you'll come up with an excellent Father's Day gift!
In case you're not comfortable with sublimating T-shirts, you can order a customized T-shirt from online stores.
5. Photo Collage Blanket
Now, is your father a heavy sleeper? If he is, your dad will love a soft blanket as a Father's Day gift.
But wait, you're not going to give him an empty blanket, are you? How about your dad's sleepy head imprinted all over the blanket? Hilarious, right? Your dad will love it!
You can also sublimate the blanket with anything you like. A collage of your siblings with your dad in the middle will probably touch his heart.
Just make sure you're purchasing a high-quality blanket for sublimation.
Or you can rely on online stores that make personalized photo collage blankets.
6. Personalized Phone Case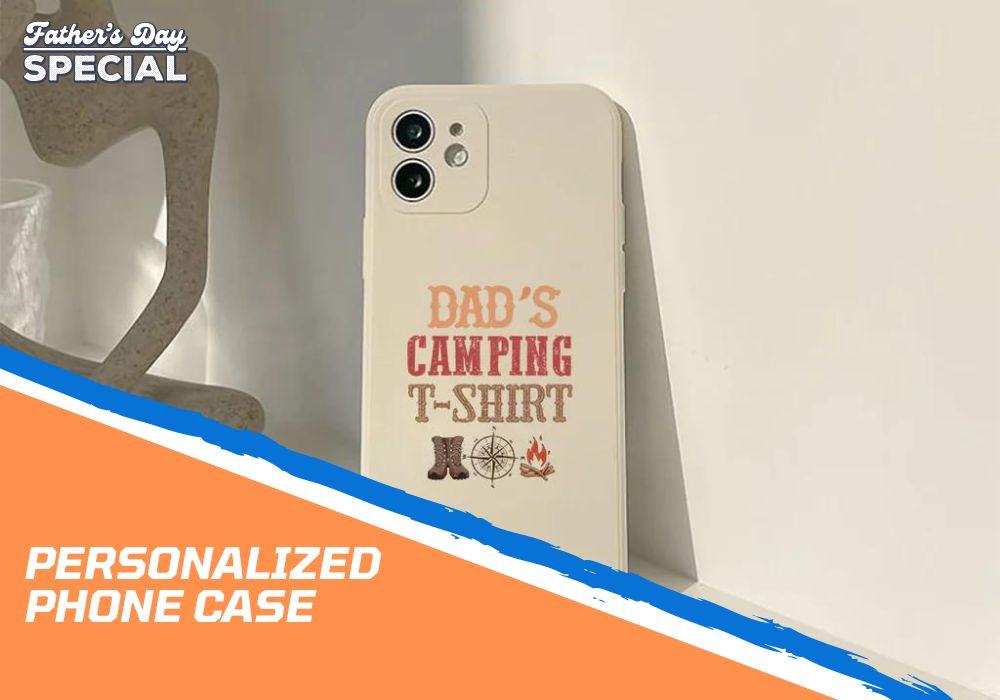 Here's another idea for Father's Day. You can get a personalized sublimation phone case for your father.
There are many stores that sell handmade sublimation phone cases which are extremely sturdy and durable.
The design is up to you but the print quality depends on the manufacturer you choose. However, I find Etsy stores more reliable as they care about product quality.
You can also customize it on your own by buying only a blank phone case.
7. Sublimated Pint Glass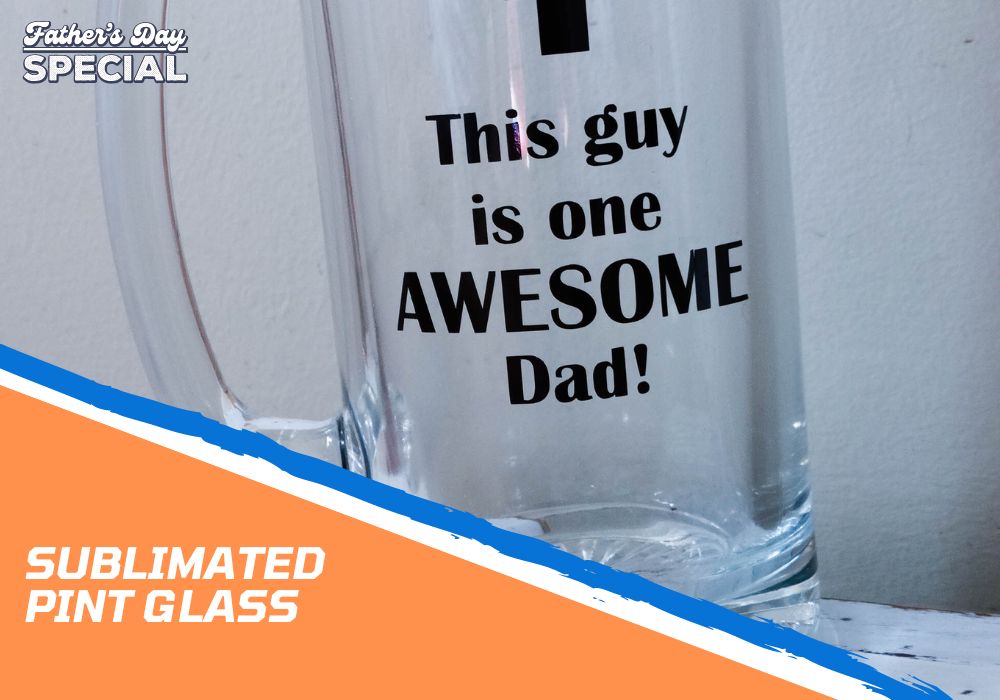 But the coolest gift of all is giving a sublimated pint glass to your dad on Father's Day. It's the best choice for a person who loves alcohol!
You can sublimate the pint glass with a picture of you and your father. Perhaps, his favorite hobby symbol is on the glass. It will make him like the gift even more!
Amazon has quite a good deal on sublimation blank glasses that you can check out.
But in case you don't have time or the necessary equipment for a DIY project, you can give the design to an online sublimation store. They'll create the sublimated pint glass for you.
8. Customized BBQ Apron
Now, here's an idea for all those BBQ-enthusiast dads. Does your father love to have a BBQ party every weekend? If so, a DIY sublimation BBQ Apron will be a heartwarming gift for him.
You can either write quotes praising him for his grilling skills or print a photo of him grilling.
When you're brainstorming for design ideas, make sure they're relevant and convey emotional sentiments.
You'll find amazing machine-wash polyester blank BBQ Apron on Amazon. Each apron will cost less than $3.
And by spending $15 extra, you can get a whole personalized sublimation BBQ Apron from Etsy.
9. Sublimated Desk Plaque
A sublimation desk plaque is another wonderful idea to lighten up your dad's mood. It's an appropriate choice for fathers who have desk jobs.
You can make multiple sublimation desk plaques for your dad's home office, outdoor office, or even for the bedstand. The design can be his name, a motivational quote, or simply your words of gratitude.
For sublimating on your own, you can buy ready-to-sublimate blank desk plaques from Amazon. They usually come in 12 packs under $20. But if sublimating isn't your thing, you can order from Etsy.
10. Personalized Photo Puzzle
Here's an interesting idea you can try out for Father's Day this year. A personalized photo puzzle will be the most unique gift of all.
This gift is appropriate for fathers who love brain teasers, puzzles, and personalized gifts. You can make personalized photo puzzles through different online stores. Here's a store you can check out for inspiration.
You can also sublimate on blank puzzle sheets at home. But make sure the finished puzzle design has sentimental value to your dad.
Who knows your dad could even frame the finished puzzle and display it proudly at home or office as a memory!
11. Sublimated Travel Mug or Water Bottle
If you're looking for a practical gift for your father, a sublimated travel mug or water bottle can save the day. Whether your dad travels or not, he'll always be able to make the best use of it
Travel mugs are portable. If your dad loves to fly around the world, hiking, or simply go out traveling, this gift will be perfect for him. You can sublimate a picture of you and your dad for adding sentimental value.
You'll find blank sublimation tumblers under $15 and a personalized sublimation tumbler under $40. You can choose either of the options you like.
12. Customized Car Air Freshener
Now I got an even more creative idea for you. You can turn your father's favorite picture into a car air freshener.
Add a pleasant scent according to your father's preference. Now you got an excellent gift that'll create an everlasting memory for your father.
Amazon has some great blank car air freshener pads. You can also order a customized car air freshener from online stores.
All you have to do is provide them with your preferred image and the scent name which your father likes.
13. Photo Magnet Set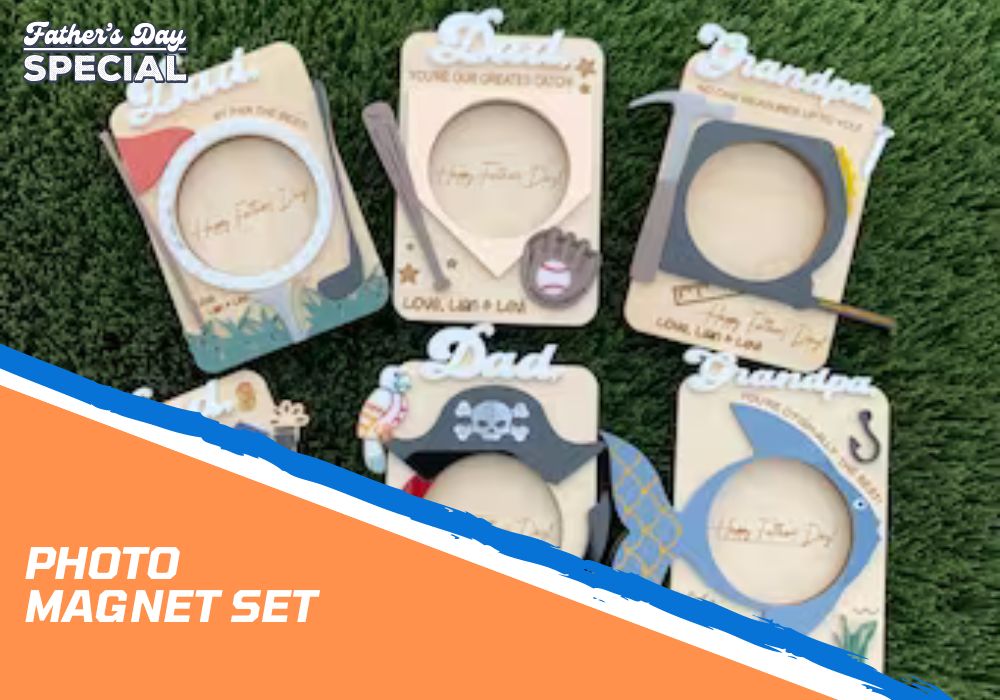 Again, photo magnet sets act as a wonderful idea for fathers of all ages.
You can add vacation pictures, family holiday pictures, or even individual images of your family.
Each of the photos on the fridge or office desk will warm your father's heart every time he sees them.
To make photo magnet sets, you can buy separate sublimation magnet blanks and DIY sublimation on them. This way it'll be more personal for him.
You can also order customed magnet set to avoid the hassle of sublimation.
14. Personalized Laptop Sleeve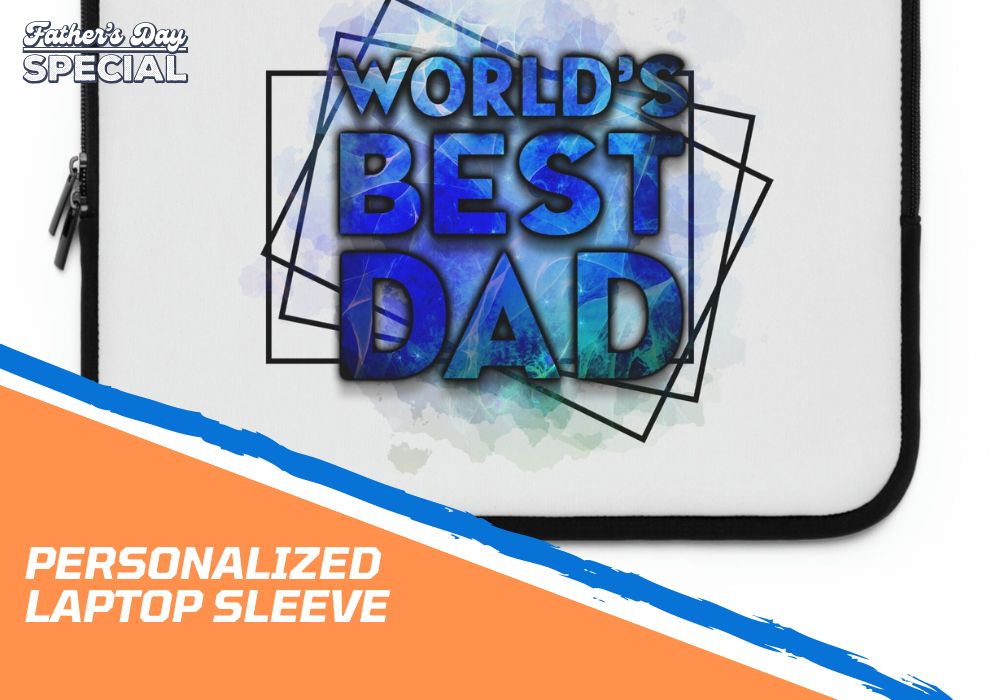 Still looking for alternative Father's Day sublimation ideas? Personalized laptop sleeves are fantastic in this case.
Your father will not only enjoy using it but also constantly get a reminder of your love and appreciation.
Your father will appreciate more when he'll notice his favorite colors and pictures on the laptop sleeve.
But you must ensure the laptop sleeve has the appropriate dimension or else, he won't be able to use it.
Amazon has amazing blank laptop sleeves for personalization. You can also get it done from different stores on Etsy.
15. Sublimated Ceramic Coaster Set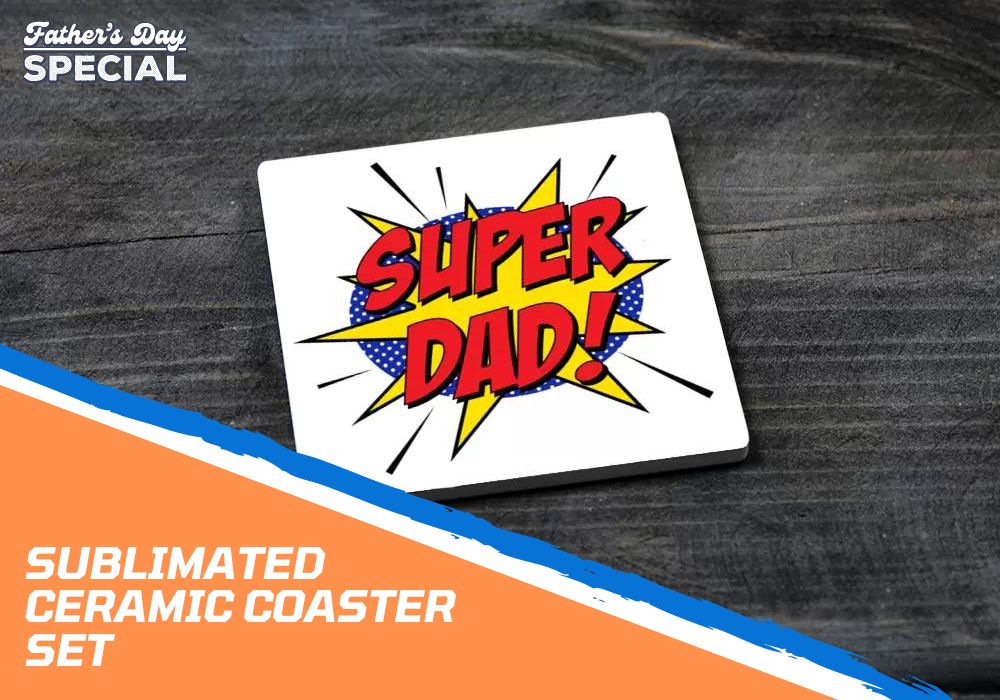 Now, imagine this. Your father reaches out to your sublimated ceramic coaster daily while having coffee. Each time he sees it, he cannot help but smile.
You can use a picture from your childhood with your dad. Maybe, a candid moment or your dad's favorite picture. It'll definitely evoke a sentimental value and grow the family bond stronger.
Many online stores now offer customization options for sublimated ceramic coasters. However, you can also get blank sublimation coasters and sublimate at home.
16. Custom-Designed Golf Balls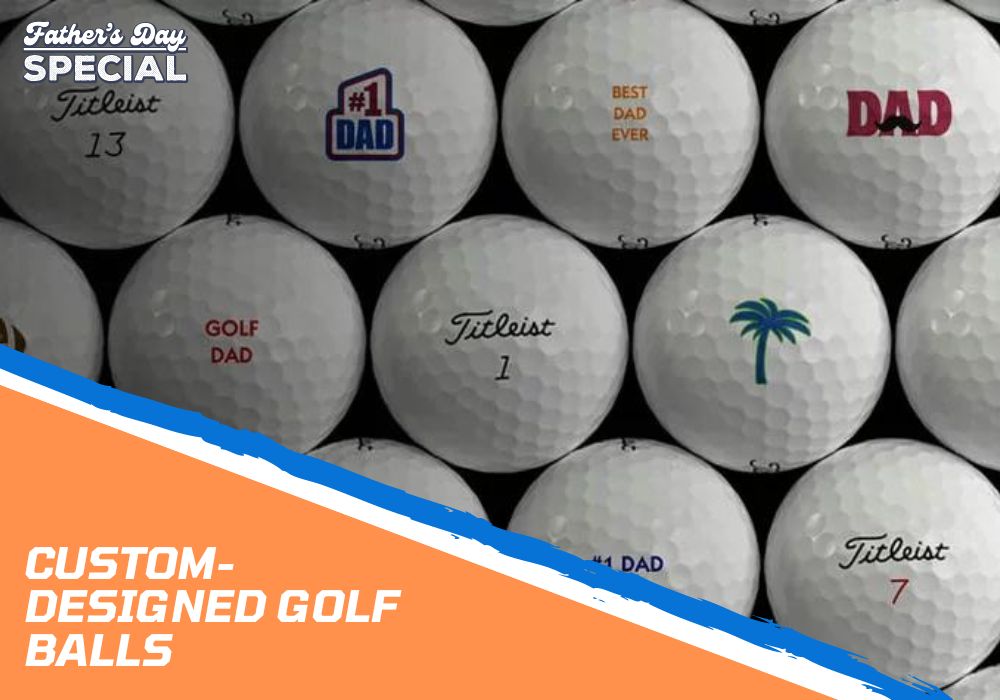 Is your father a golf fan? If he is, custom-designed golf balls will really amuse him.
So, what can you sublimate on the golf balls? You can buy a pack of 10 pieces.
Sublimate 10 memorable pictures from childhood to adulthood with your father on them. You'll father will cherish them forever!
In case it seems a hassle for you, you can also custom design it from online stores.
17. Photo Frame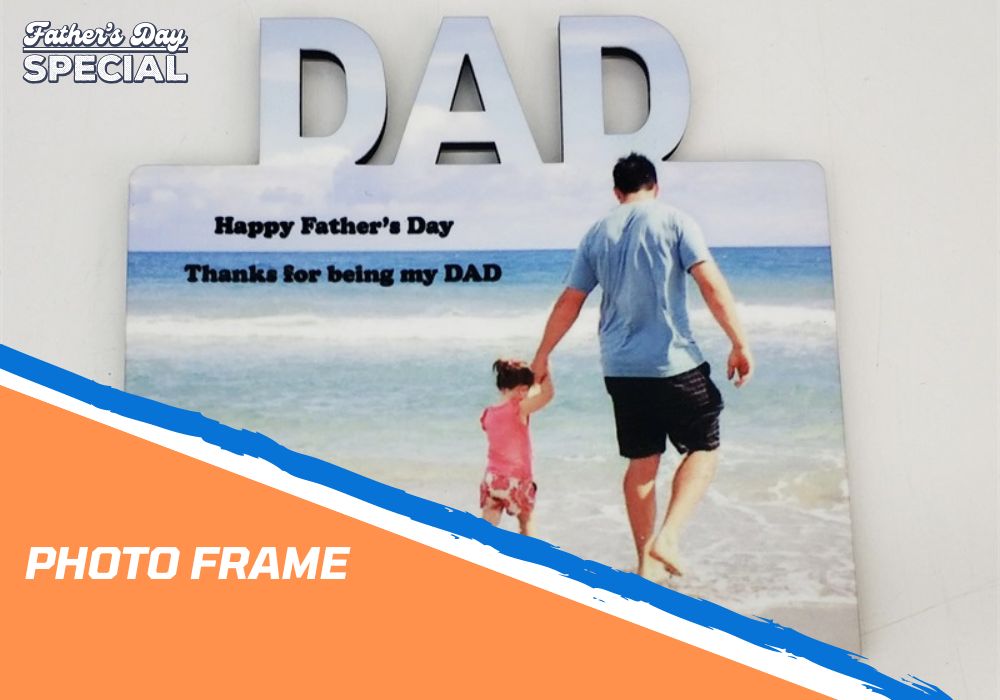 There's nothing special like preserving heartwarming memories. And you can make it happen by giving your father a photo frame for Father's Day.
Your father will be thrilled to see the emotional bondage he has grown with you over the years. A sublimation photo frame will remind him of the love and appreciation you have for him.
You can also choose a picture of your father's most glorious memory (e.g., a proud achievement moment) and sublimate it on the photo frame.
So, to make this happen, I'd suggest purchasing blank sublimation metal photo frames. Make sure they are powder coated or else the sublimation ink won't attach.
If you're confused, you can just make one using a third-party vendor.
18. Sublimated Canvas Wall Art
Sublimated canvas wall art is also a good choice for Father's Day. You can print a huge picture of you and your dad of a very special moment that you both adore.
If you want, you can also put up a full family picture or a picture of your siblings with your father.
You'll find multiple dimensions of blank canvases in stores. For creating a wall full of memories, you can purchase a 12-pack sublimation blank canvas.
However, I think it's best if you personalize it from a reliable online store to ensure the quality of the gift.
19. Personalized Tote Bag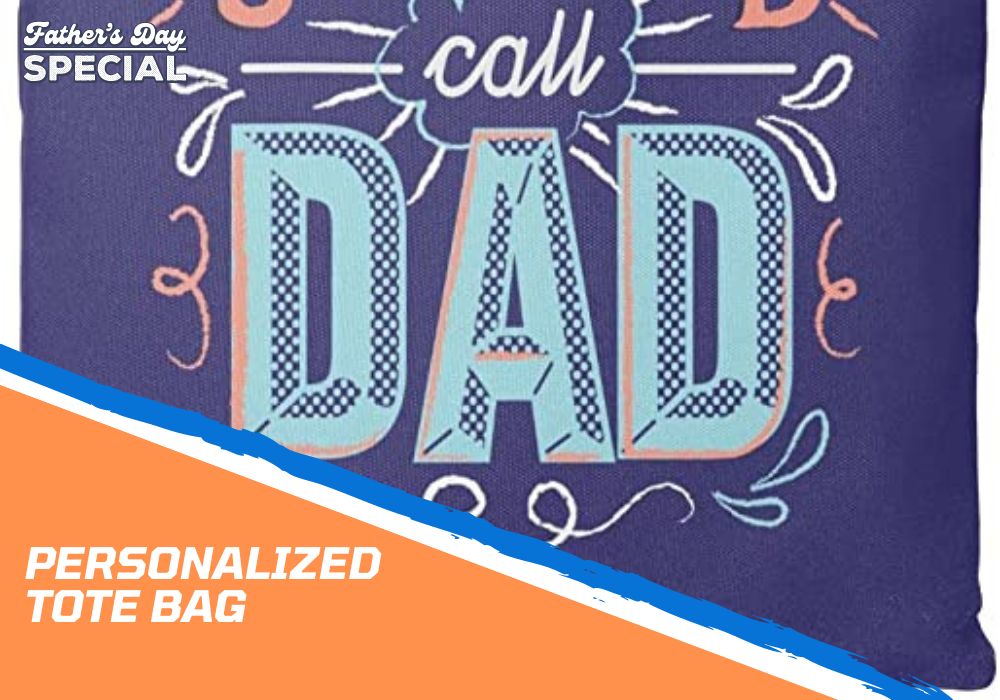 Here's another Father's Day sublimation idea. Buy a blank Tote Bag and sublimate the canvas with your father's favorite memories.
It will be a versatile gift idea containing emotional sentiment. However, it'll also act as a stylish accessory for your dad.
Now, consider it a cherry on top if your dad is a fan of sustainable products.
You'll be able to custom design the tote bag combining his interest and style. Many online stores offer personalization options for tote bags at a minimal price.
20. Customized Metal Water Bottle
Finally, you can customize a metal water bottle for your father. It will be an excellent gift considering practicality and emotional sentiment.
It will remind your father to stay hydrated. He'll appreciate your love every time he sees the bottle.
So, to show your affection, you can start by with a blank sublimation tumbler. Take the printed image and place it on the tumbler with the help of heat tape.
Then, put it in the heat press. By applying the correct temperature and pressure, the sublimation water bottle will be ready!
If you don't have a heat press at home, you can order a customized metal water bottle.
Things To Consider When Buying A Customized Sublimation Gift For Father's Day
Now, you can't just gift any sublimation item to your father without fulfilling its purpose. Here are the top 5 things you should consider to make your Father's Day gift more memorable.
Sentimental Significance
First of all, you should personalize the gift that will carry sentimental significance. The design or images should evoke positive emotional connections for your father. You should choose a picture or design that reflects his interests, old memories, and style.
Meaningful Presentation
Now, you should care about the presentation of the gift as well. Whether you sublimate the item yourself or by a third-party vendor, a personal touch can make the present more meaningful.
For example, a small handwritten note can make the gift more special. Don't forget to express your gratitude and care while giving the gift to create a heartfelt moment.
Personality Match
Again, you should give a gift that aligns with the personality and interests of your dad. Brainstorm the gift idea from his point of view.
Make the gift more relevant to his hobby and interests. This will create an impression of how much you pay attention to the details of his life.
Practicality
Though display pieces make a great present, a practical and functional gift can create a greater impact.
There are many items like mugs, tumblers, tote bags, water bottles, etc. which your father uses regularly. You can custom-sublimate any of those items and be a part of your father's everyday happiness.
Quality Craftmanship
Finally, you should be aware of the quality of the item you'll choose. High-grade material will ensure the longevity of the gift.
So, by giving a high-quality gift, your father will be able to treasure it for a long time.
15 More Unique Father's Day Sublimation Ideas
Now, hold on. I still got 15 bonus sublimation ideas for you! Here are some more unique sublimation ideas you can check out.
Custom-design license plate
Sublimation garden flags
Sublimation glass cutting board
Sublimation state photo
Sublimation Door Mat
Custom-design Socks
Dye Sublimation Neckties
Sublimation Beverage Insulators
Customized Sublimation Helmet Bag
Sublimation Masks
Personalized Bottle Opener
Stylish Sublimation Wallets
Sublimation Cufflinks
Custom Design Notebook
Personalized Label Stickers
FAQs
Can I Use Any Image For Sublimation Printing On Father's Day Gifts?
Yes, you can use any image for sublimation printing on Father's Day gifts. But you must ensure you have legal rights to use the image.
Can I Create A Custom Design For Sublimated Father's Day Gifts If I'm Not Skilled In Graphic Design?
Yes, you can create a custom design for sublimated Father's Day gifts if you're not skilled in graphic design. For this, you can use templates, clip art, and different kinds of online designing tools. You can also get help from a professional designer.
Can I Create Custom Packaging Or Gift Wrapping For Sublimated Father's Day Gifts?
Yes, you can create custom packaging or gift wrapping for sublimated Father's Day gifts. You can design custom gift boxes, gift bags, or wrapping paper according to your item.
How Can I Ensure That The Sublimated Father's Day Gifts Have A Professional And High-Quality Finish?
You can ensure the sublimated Father's Day gifts have a professional and high-quality finish with a checklist. Check whether the gift is made of high-quality materials, you've followed the correct temperature and pressure in the heat press, and the colors look exactly like the original image.